Wholesale of aromatic plants from Herbs & Oils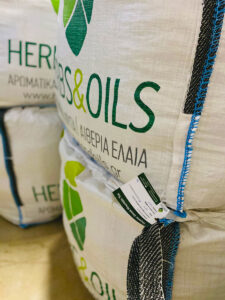 Herbs & Oils has been active in the wholesale of aromatic plants for a number of years, providing specialized solutions to a wide range of professionals. The aromatic plants that we offer you are characterized by their excellent quality since our experienced staff pays special attention to each stage of the production process.
A key element of our philosophy is the development of long-term partnerships with every company operating in this industry, helping them to grow and win the competition.
Who is wholesale of aromatic plants for?
The wholesale of aromatic plants concerns a wide range of companies. After all, aromatic plants have been in great demand in recent years, leading more and more professionals to be active in this field. In particular, some of the companies with which we work are:
Pharmaceutical companies
Cosmetics companies
Herbs companies
Spices Companies
Intermediaries traders
Food brokers
So if your business belongs to one of the above categories and you are looking for high-quality aromatic plants, all you have to do is contact us.
Which aromatic plants does the wholesale include?
The wholesale of aromatic plants offered by Herbs & Oils concerns all our products. Our goal is to offer a wide variety of plants that will meet the needs of every professional. The most popular wholesale categories are:
Why choose Herbs & Oils?
Experience is one of the main advantages of our staff. Planting, cultivating and harvesting aromatic plants is an object that requires specialized knowledge. However, the reasons to choose us is that we offer you are many more.
One of them is, of course, the area where our crops are located. The soil of Xirolimni Kozani is particularly suitable for the cultivation of MAP and of the excellent quality of all our plants. In addition, the aromatic plants we offer you are present in a large native population in the surrounding area. Finally, our modern facilities and state-of-the-art equipment ensure the best results at every stage of production.
If you are also interested in aromatic plants at wholesale prices, we are here to listen to your needs and offer you reliable solutions. In fact, our staff will offer you all the necessary advice in order to ensure maximum success.